Restaurant Pizzeria and Gelateria
Welcome to Trinacria York, we would like to introduce you to our authentic Sicilian cuisine and hospitality. We offer you  delightful Sicilian food with fresh ingredients, tastefully prepared.
Our restaurant was renovated in January 2020 and offers you a stylish ambience so that you feel good.
Fresh ingredients, fresh herbs, quality that convinces and food prepared with love – that is "Trinacria".
Our cuisine offers a variety of dishes and appeals to everyone. With or without meat, vegetarians, vegan and gluten free are all catered for.
Most of our staff at Trinacria have been working with us from the beginning back in May 2012.  "Their knowledge is superb and their attention to the needs of guests is exemplary.  They enjoy their work and it shows in the interaction with their guests."
At Trinacria you are encouraged to relax, slow down and understand the magic of Sicily through the taste of our food and wines!
pani e vinu rinforza lu schinu
bread and wine strengthen the back
Established in 2012 by Beppe Lombardo and Phoebe Morgan, we make uncompromisingly delicious gelato and sorbet from the finest ingredients, fresh every week.

We give the utmost importance to taste, we never stop producing ice cream by finding the highest quality and natural products.

We continue our way by developing without compromising the principles of cleanliness, honesty, respect and business seriousness.
We want to add a cone of happiness to your life by prioritising quality over ordinary!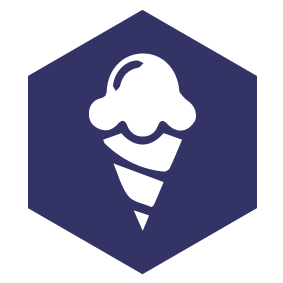 This is a selection of our ice cream flavors

not all available
at the same time
THURSDAY - SATURDAY
3pm - 9pm

Monday - Closed
Tuesday 12pm - 8pm
Wednesday 12pm - 8pm
Thursday 12pm - 8pm
Friday 10am - 9pm
Saturday 10am - 9pm
Sunday 10am - 8pm